Healthcare professionals working in East Asia share several common feature, including culture, language and customs. There has been an urgent call for closer strategic collaborations in the region to bring together expertise and resources and to share experiences for promoting evidence-based health care. Thus, in November 2007, at a meeting of the Asia Pacific Evidence-Based Medicine Network in Taipei, representatives from five countries in East Asia (Hong Kong, Japan, Korea, Singapore and Taiwan) reached consensus to form an alliance for better regional collaboration and contribution to Cochrane. This led to the formation of the East Asia Cochrane Alliance (EACA).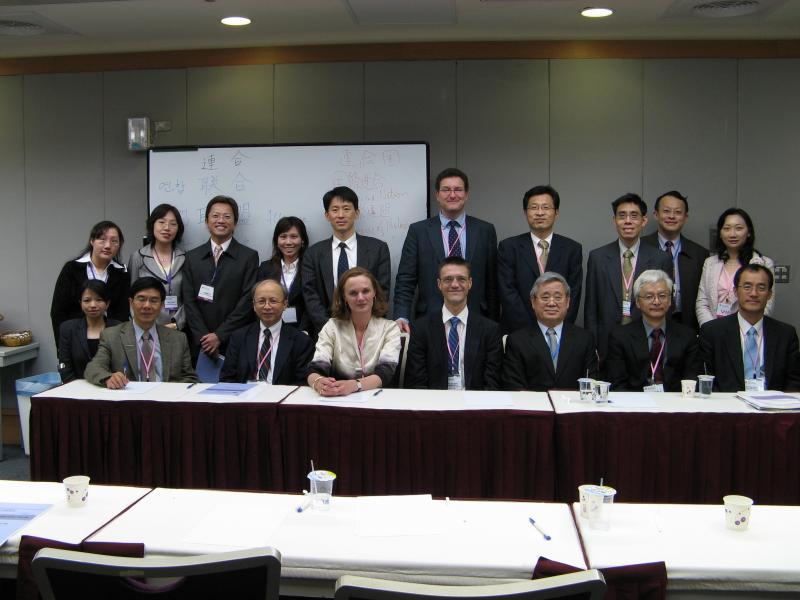 2nd EACA meeting was hosted during 17th Cochrane Colloquium in Singapore in October 2009. The EACA representatives clarified the focus of the entity, explored potential academic cooperation and discussed logistic issues.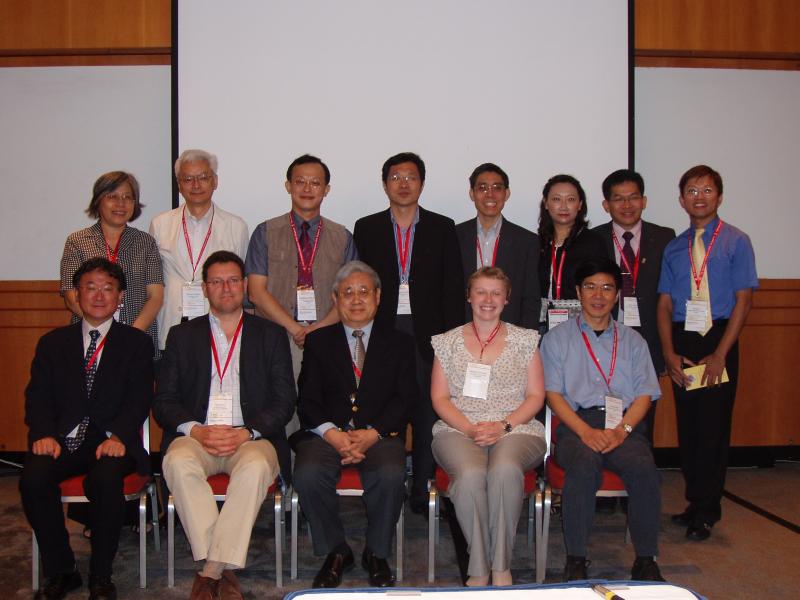 Back row (L to R): Hsueh Erh Liu, Kiichiro Tsutani, Chieh-Feng Chen, Hyeong Sik Ahn, Edwin SY Chan, Ya-Wen Chiu, Chun-Ying Wu, Heng-Lien Lo. Front row (L to R): Naohito Yamaguchi, Nick Royle, Ken N. Kuo, Miranda Cumpston, Jin Ling Tang
3rd EACA was organised on 4 September 2010 in Taipei, along with Taiwan Evidence-Based Medicine Association Annual Conference. The contents of a strategic plan were discussed and John Wiley & Sons, the publisher of the Cochrane Library, were invited to share experience for regional promotion.

4th EACA meeting was held on 31 August 2011 in the Incheon Memorial Hall, Korea University alongside the G-I-N Conference. The EACA Strategic Plan was confirmed during the meeting. We also discussed the priority works for the coming year, including to translate the Cochrane Glossary and to translate clinical trial reports (titles) into English based on the Cochrane CENTRAL reporting format.

5th EACA meeting was held on 26 January 2012 at the Japan Council for Quality Health Care, Tokyo alongside the 22nd Annual Meeting of Japanese Epidemiological Association. Issues relating to translating the titles of clinical trial reports and translating the Cochrane Glossary were discussed. 

6th EACA meeting was held on 6 November 2014 in Taipei, Taiwan along with the 3rd International Society of Evidence-Based Healthcare (ISEHC) Conference. Representatives from China, Korea, Japan, Singapore and Taiwan attended the meeting and discussed issues regarding to hold a regional collaboration in Cochrane systematic review training program in Jeju, Korea in 2015.